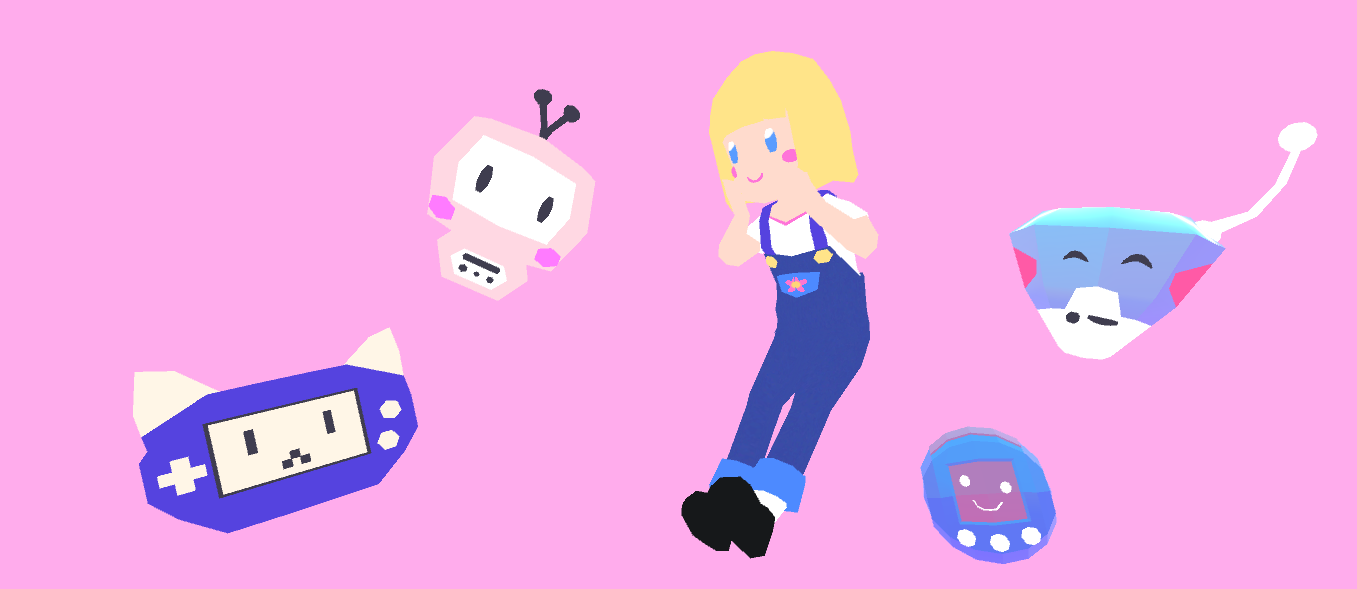 2K Club
A downloadable game for Windows and macOS
hey wassup, come hang out in my girly little world filled with computers, toys and cool new technology! Jump around, click on stuff to hear cute lil sounds and hold E to dance! It's all inspired by memories of girlhood in the late 90s/early 2000s - hopefully it brings back some fun memories for you =)
Everything in the game was made and programmed by me, over three weeks in my free time :-) (audio credits in the zip). I hope you like it! <3
~*~*~*~*~*~*~*~*~*~*~*~
Controls: WASD/Arrow Keys to move, space bar to jump, E to dance and mouse to click on stuff, escape to exit
~*~*~*~*~*~*~*~*~*~*~*~
If you like it, feel free to leave a comment or let me know on twitter: @pixsule
Thanks!!
Download
Click download now to get access to the following files:
Comments
Log in with your itch.io account to leave a comment.
This game is super cute and I get some nostalgia feels from it. The dancing action was a nice little addition. I feel like there wasn't any need for her to jump since I couldn't jump over anything. For example I got pushed outside the ledge at the start because of the gameboy advance. I couldn't jump back onto the platform so I was forced to exit the game and restart it. Most of the stuff in the game just made me wonder what it really was like for a girl growing up during that time. Like the whole Mac computer thing brought back nice memories like using kid pix. Thanks!
Ohh oops, sorry about that! I kinda rushed the last couple touches so I might have to patch it so that doesn't happen. Thank you for playing anyway and I'm glad you enjoyed it regardless!! :)
Don't spend anymore time on the game. Leave it as is. Make a new game or something. No problem!